Client Testimonials
All-Star Swim School thanks all the parents and students in their program for their support and encouragement. We appreciate your kind words.
"Just wanted to say thank you again for the lessons. Zoey does not want to get out of the water!"
Cheers,
Sandy and Zoey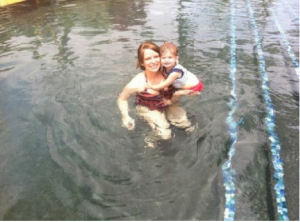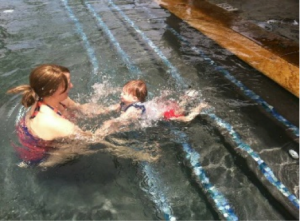 ---
"Isabella is doing great thanks to Mr Brian. She's having a blast swimming!
Still a little scared but doing great :-)"
Theresa S.
---
"Dear Brian, You taught me so much last week. Yesterday was the Championships and I swam the Medley Relay, Butterfly, Breast and Back. We got first place in the Medley Relay (I swam Breast stroke.). I got 8th Place in the Fly, first place in the Breast and third place in the Back (which I haven't swum this year). Thanks to you, I had some great dives. I out-dove the girls in my heat and tried to remember everything you taught me. My team came in 4th place and I had a lot of fun. Thanks for all those tips on the Breast stroke and diving. One of my team mates made a comment on my dive and might come to you for lessons."
From,
Olivia Cano
age 8
---
"Finally we found the kind of swimming lessons that have really made a profound difference in our children's swimming abilities! After many years of enrolling our kids in swim lessons at a variety of places, we felt frustrated and disappointed with the quality of instruction they were receiving. That all changed when someone told us about Brian Oas.

For the first time our children loved going to swim lessons and we saw a dramatic improvement in their abilities right away. They had fun each lesson and couldn't wait to go back! The one-on-one personalized attention Brian gives, and the way he involves them in the learning experience makes a very big difference.

We were thrilled with how much their skills progressed. Brian teaches with a lot of positive interaction and feedback that instills them with the great sense of self-confidence. He has a gift for zeroing right in on what needs to be accomplished and teaching it in a way that is effective, very fun, and easy for kids to grasp. I highly recommend All-Star Academy!!!"
K.S.
Danville
---
"We thought you might like to hear about Madeline's swimming. She has been swimming for Walnut Creek Aquabears since April 1st. This past weekend she swam in the all-city meet at Heather Farms pool (her first meet). She was the heat winner in the 25-yard freestyle and backstroke. Her freestyle time was 9th out of 51 in division B, and she placed in division A with her backstroke time.

We feel you played a major role in her swimming achievements. Learning correct form from the start gave her a head start and strong foundation. We continue to recommend you to all young swimmers.

Now we have to work on Alex…"
Chris and Monika Petrush
---
"I just want you to know how thrilled I am with the progress Gracie has made in swimming and learning to trust. These were far more than just swim lessons for Grace—these were life lessons.

She has come miles in her ability to trust others since she made it through the transition with Brian… I wasn't sure I was making the best decision by pushing her, but you were so kind with her and really capitalized on her strengths. You have an amazing ability to connect with these kids and allow them to let you guide and teach them.

Brian—you are truly gifted and I am so glad to see the business succeed. Jenny—he couldn't have come this far without your organization!"
Kathy B.
---
"I first heard about All-Star through a good friend. She was very pleased with the stroke lessons and IRS course her children had just completed. I was a bit apprehensive at my son's first lesson until Jenny and Brian put us both at ease. Michael loves the water but has never had lessons and we had no idea how he would take to the instructor or the new environment. Unlike most 6 year olds, Michael has autism.

Brian connected with Michael immediately and found ways to communicate beyond words. (Michael is verbal but has limited language skills so this is no small feat.) This was several months ago and we see more and more progress with each lesson. Brian's patience and love for all children is apparent when you see him teach.

When we first enrolled our intention was to make Michael water safe. We had no idea he would show such promise and receive the amount of enjoyment he does from swimming. We discovered by accident that Michael is a natural when it comes to his ability to swim and may excel in the sport.

As a parent of a child with exceptional needs, there are many things we miss out on. It is a wonderful feeling to look in that pool and see our son participating just as any child would. We highly recommend All Star swim school. Their facility is wonderful as well as their philosophy on teaching all children to swim. There is no better swim school where you will find the personal attention and acceptance we have found here. We cannot thank Jenny and Brian enough for opening their home and hearts to our amazing child.

Our two kids (ages 4 and 6) have been going to All Star Swim Academy for roughly one year. Compared to other swim schools in the area, we have been extremely pleased. We saw improvement immediately at All Star and our kids enjoyed the experience.

Brian and Jen are extremely talented in working with kids. We felt our kids were in a safe, positive environment where the kids got the full attention of the instructor at all times.

We would highly recommend All Star Academy to any parents considering swim lessons for their children. The rate in which we saw improvement from lessons at All Star far exceeds the other two well known swim schools we tried first in the area, and our kids are having fun!"
-All-Star Client
---


All Star Swim School