Our Staff
Meet the All-Star Team!
Instructors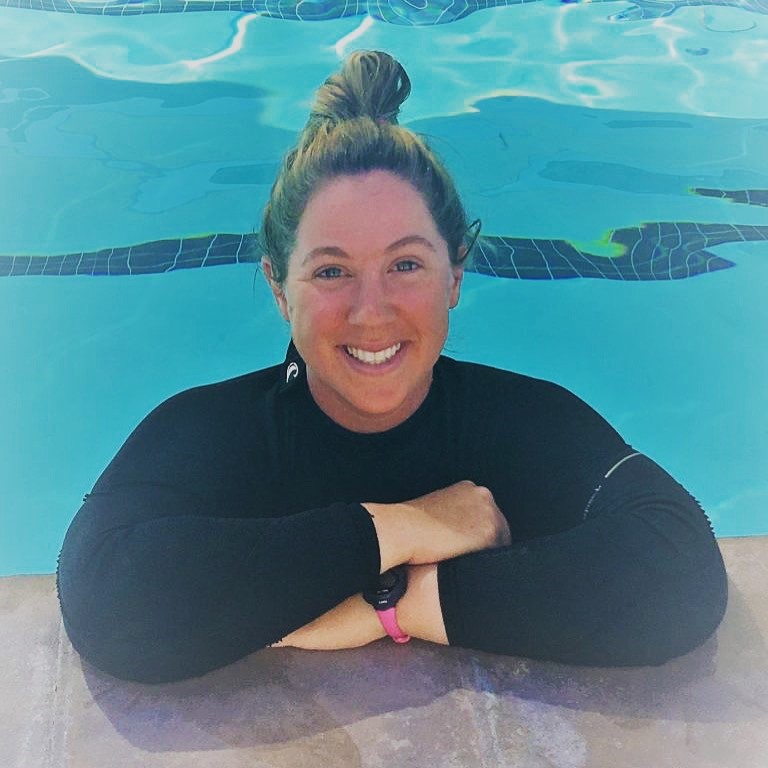 Miss. Amanda (Swim Instructor)
Miss Amanda joined the All-Star team in 2011. It is very important to her that all children are safe in the water and can enjoy the water as well. She feels that swimming and swim lessons can be a valuable and exciting experience for children of all ages. Amanda enjoys watching the children progress in swimming, as well as making sure that it is a fun experience and learning environment.
Since the age of one, the water and swimming have been a huge part of Amanda's life. At the age of three, she became a part of the recreational swim team "Woodlands". She quickly fell in love with swimming and the water. At the age of seven, Amanda moved from the recreational swim team to the USA swim team "Terrapins". When she turned 12, she started playing water polo and fell equally in love with that.
Amanda attended Clayton Valley High School where she was on the varsity swim team for all four years, as well as on their water polo team. After high school, Amanda attended Diablo Valley College where she continued to swim for another two years. During this time, she also coached the Junior Varsity swim team at Clayton Valley High School. After DVC, Amanda transferred to CSU East Bay where she graduated with a degree in Liberal Studies. In the future, Amanda plans to return to school to get her teaching credential.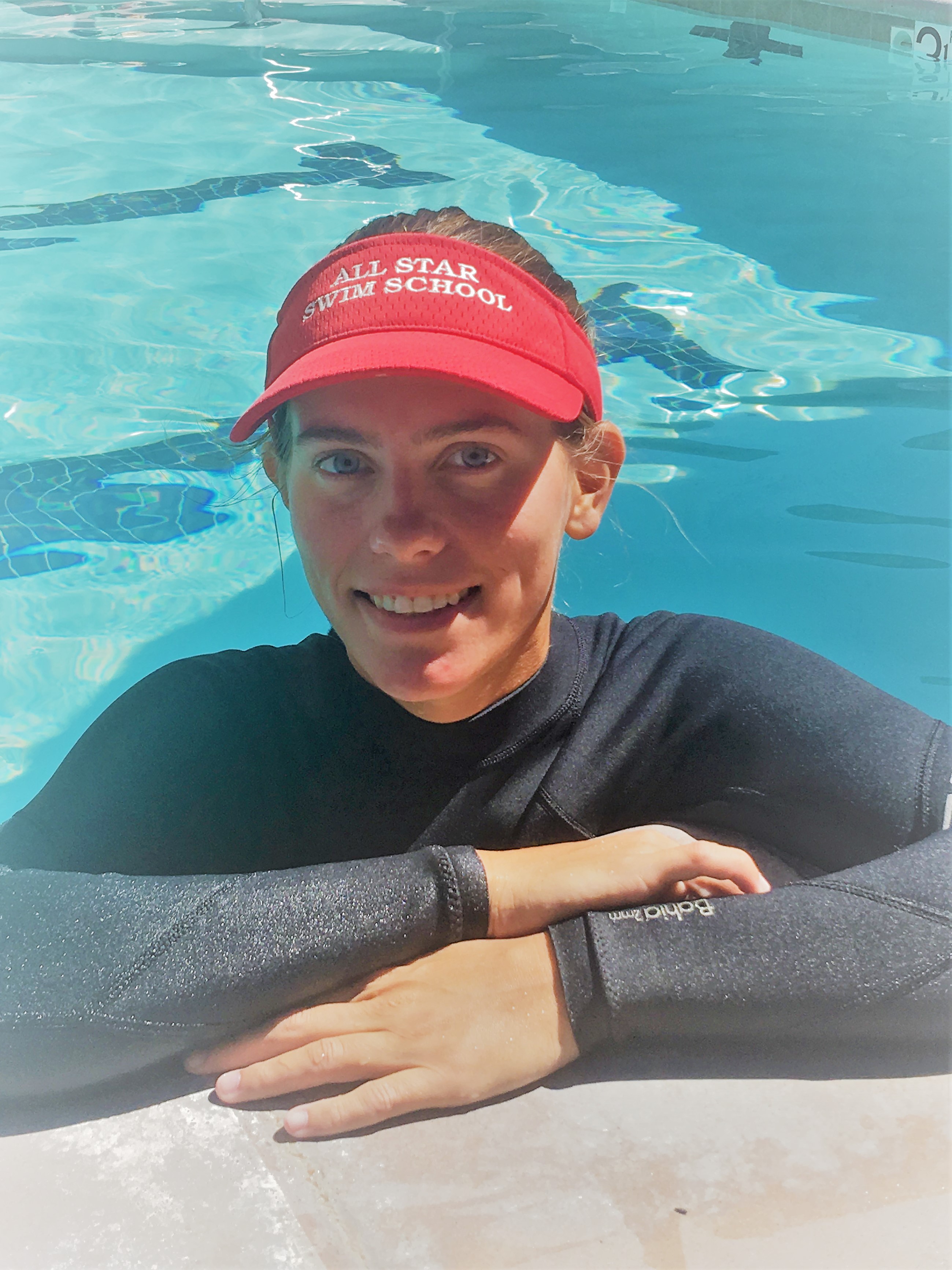 Miss. Jessica (Swim Instructor)
Miss Jessica joined the All-Star team in June 2018. She has a lifelong love of the water that began when she started swimming in her grandma's pool as an infant. She joined a swim team at age nine and loved it!
Miss Jessica has taught private lessons to all ages for over ten years. She started coaching for the Colville Sharks in 2005 and swam and coached competitively until relocating from Washington in 2017. Miss Jessica has held positions as an Assistant Novice Coach, Novice Coach, Novice Head Coach, Assistant Head Coach and Head Coach.
Miss Jessica has studied Computer Science at DVC and will begin at CSU East Bay in Fall 2018. In her spare time, Miss Jessica enjoys backpacking, rock climbing and triathlons.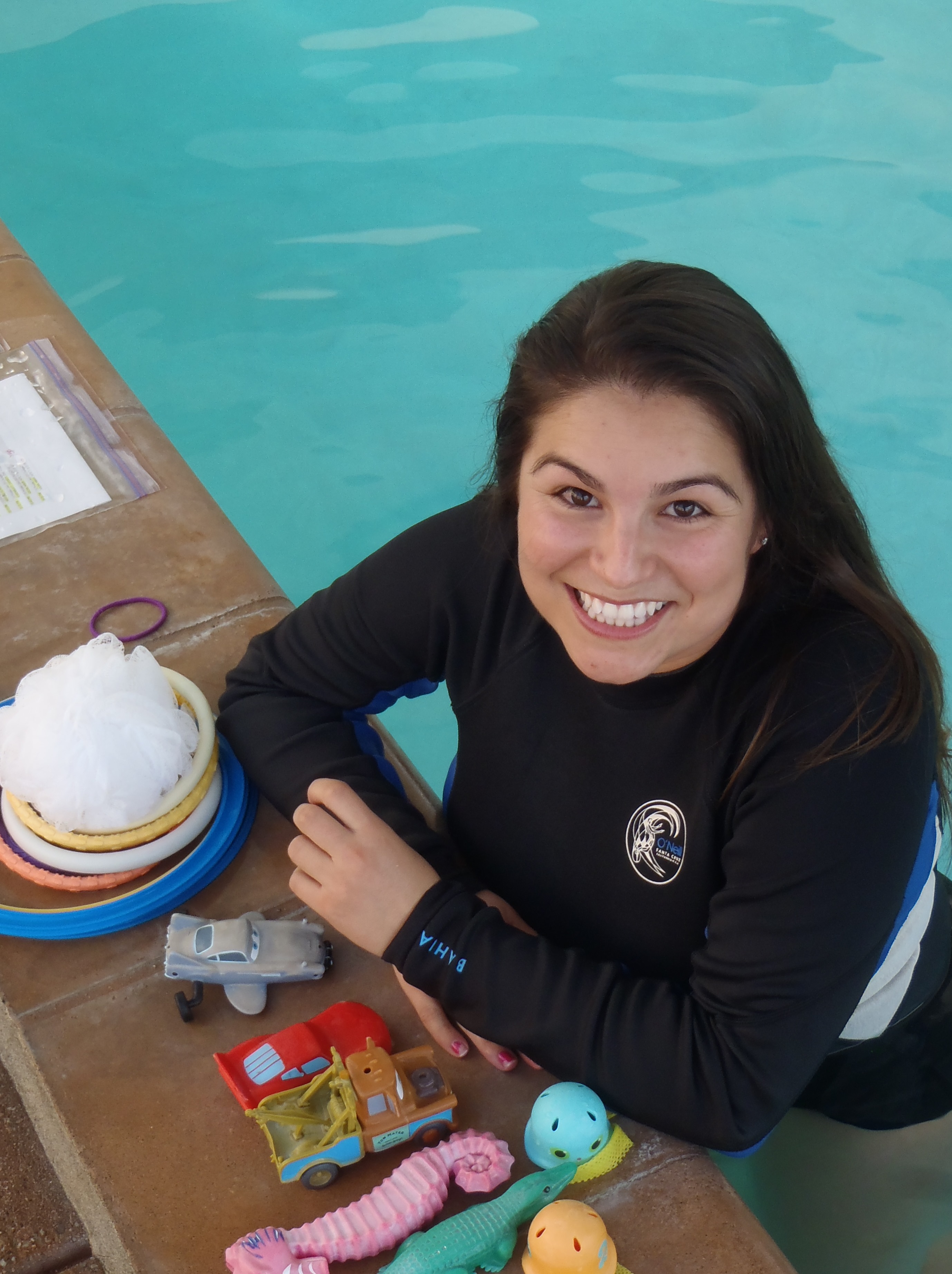 Miss. Tania (Swim Instructor)
Miss Tania joined the All-Star team in the summer of 2014. She is a former preschool teacher, and has been teaching swim lessons for over 10 years. Miss Tania has worked with people of all ages and believes that swimming is not only a life skill, but that it's a pastime that all should enjoy.
Miss Tania has always enjoyed being around the water, and many of her early years were spent boating on the lake with her family. She went on to attend San Francisco State University and obtained a B.A. in Child Development. If Miss Tania is not in the water, you can find her hiking with her dog or cooking a new dish with her husband.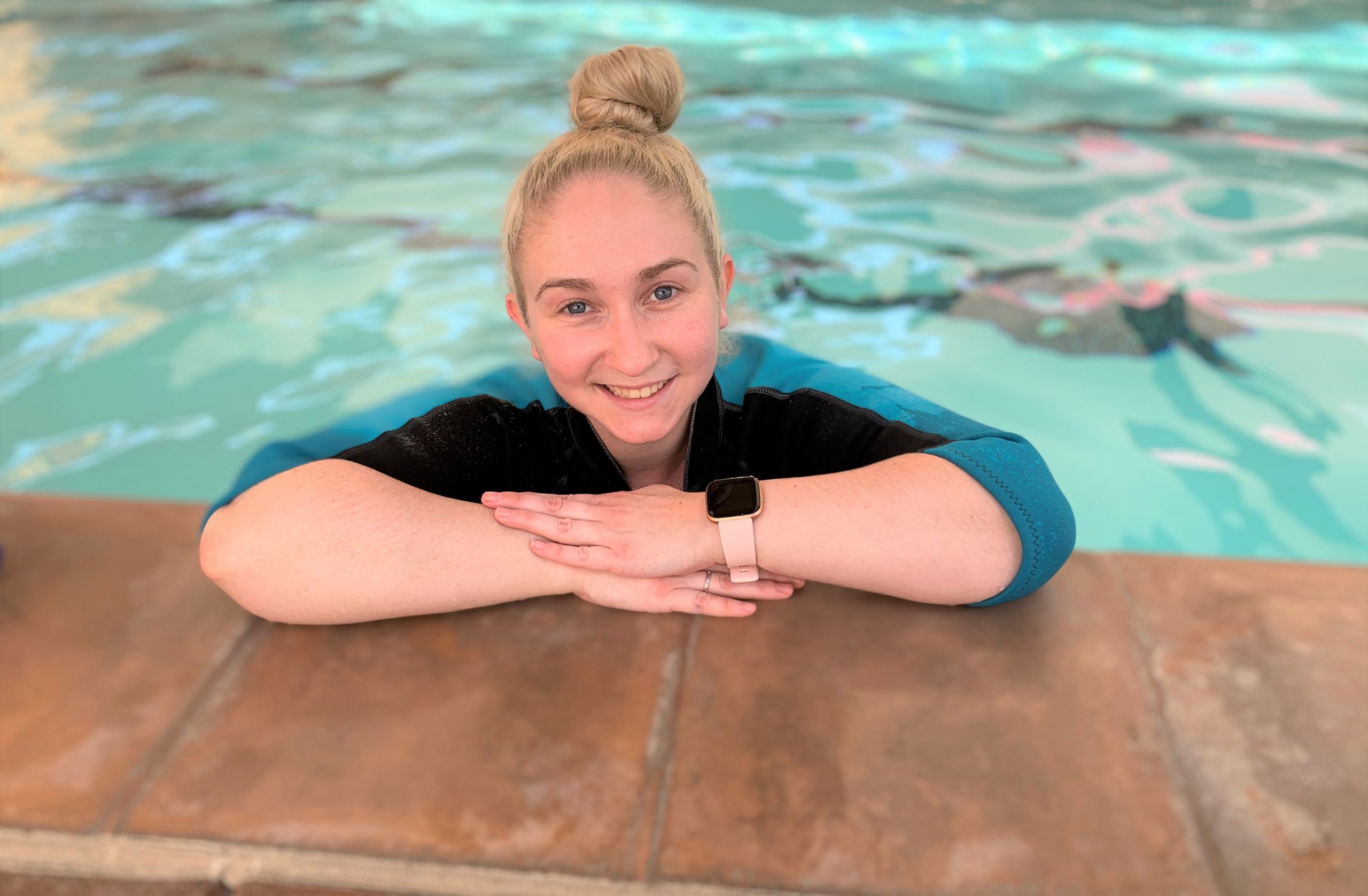 Miss. Becca (Swim Instructor)
Becca joined the All-Star team in April 2021. Becca has had a love for the water since she was a child! She learned how to swim around the age of 4. She always loved (and still does) spending hours in the water in her family pool with her parents, brother, and twin sister. After playing soccer for six years, Becca decided to join the Girls Water Polo team and swim team her freshman year at Liberty High School. She was on the varsity swim team for 3 years and fell in love with the sport of swimming.
Becca attended Cal State Fullerton for 4 years and graduated in 2018 with her B.S. in Kinesiology. During the summers of 2016 and 2017, she worked at the Academy daycare center at Discovery Bay Elementary School, helping supervise and encourage elementary school-aged children. It was after working with children that she realized she wanted to be able to help them (and people of all ages) learn important life skills and be a source of encouragement for them on their journeys, physically and mentally. She is planning on applying to physical therapy doctorate programs this Fall and aims to start physical therapy school in Summer 2022. In her free time, she loves to go hiking, to the beach, swimming, reading, and hanging out with friends.
Becca is very excited to be joining the All-Star Swim School team and is looking forward to helping children learn how to swim in a safe and welcoming environment. She wants to be able to help each and every kind of swimmer feel confident and safe and looks forward to connecting with each and every child!