Our Staff
Meet the All-Star Team!
Office
Miss. Camille (Office Manager)
Miss Camille joined the All-Star team in November 2019. Growing up Miss Camille was the oldest of 4 sisters and 1 brother and loves children. Camille keeps busy with her 3 beautiful children and all of their extra-curricular activities.
Because of her own experience, Camille personally knows how important schedules are for every family and is why she put in the extra work to try make sure families can get enrolled and learn to love the water!
On Camille's free time she enjoys crafting and writing, spending quality time with her husband and kids, going to her son's baseball and football games and her daughter's dance classes.
Instructors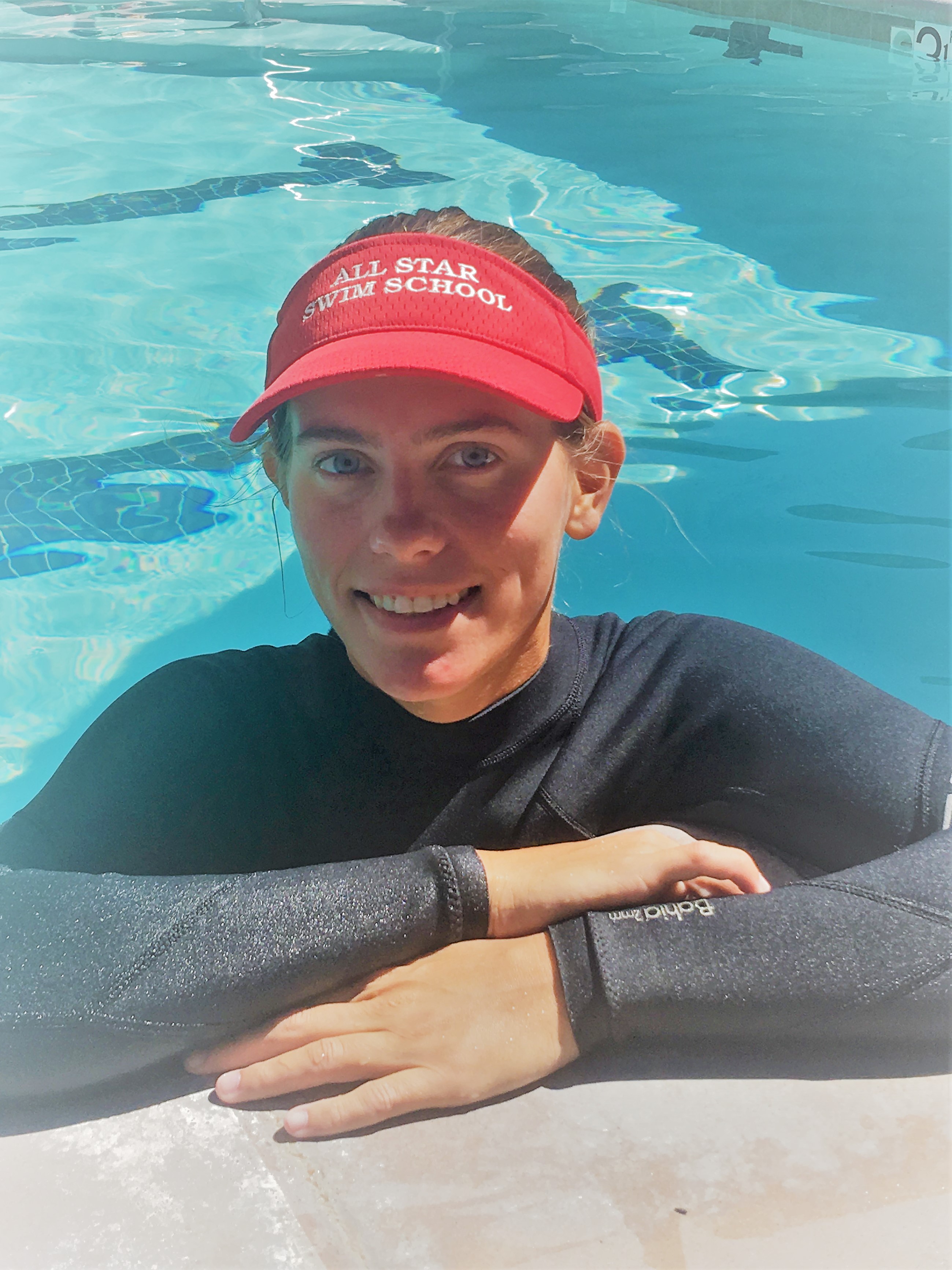 Miss. Jessica (Programs Manager/Swim Instructor)
Miss Jessica joined the All-Star team in June 2018. She has a lifelong love of the water that began when she started swimming in her grandma's pool as an infant. She joined a swim team at age nine and loved it!
Miss Jessica has taught private lessons to all ages for over ten years. She started coaching for the Colville Sharks in 2005 and swam and coached competitively until relocating from Washington in 2017. Miss Jessica has held positions as an Assistant Novice Coach, Novice Coach, Novice Head Coach, Assistant Head Coach and Head Coach.
Miss Jessica has studied Computer Science at DVC and will begin at CSU East Bay in Fall 2018. In her spare time, Miss Jessica enjoys backpacking, rock climbing and triathlons.

Miss. Romi (Swim Instructor)
Miss Romi joined the All-Star team in April 2022. Romi first showed interest in the water as a toddler; with the habit of jumping in at the pools she visited. Seeing that this posed a safety risk, her family leaned into this passion for the water and enrolled Romi in swim lessons, and she's been in the water ever since. Knowing firsthand what difference lessons have made in her own life, Romi began teaching swim lessons in 2021, with the aim of empowering swimmers/kids with the self-rescue techniques and skills that make the pool a fun and safe place to be.
Outside the pool Miss Romi has a passion for outdoor education and has spent 5 summers volunteering as a Jr. Youth Counselor in San Ramon. In her spare time Miss Romi enjoys woodworking, painting and playing frisbee.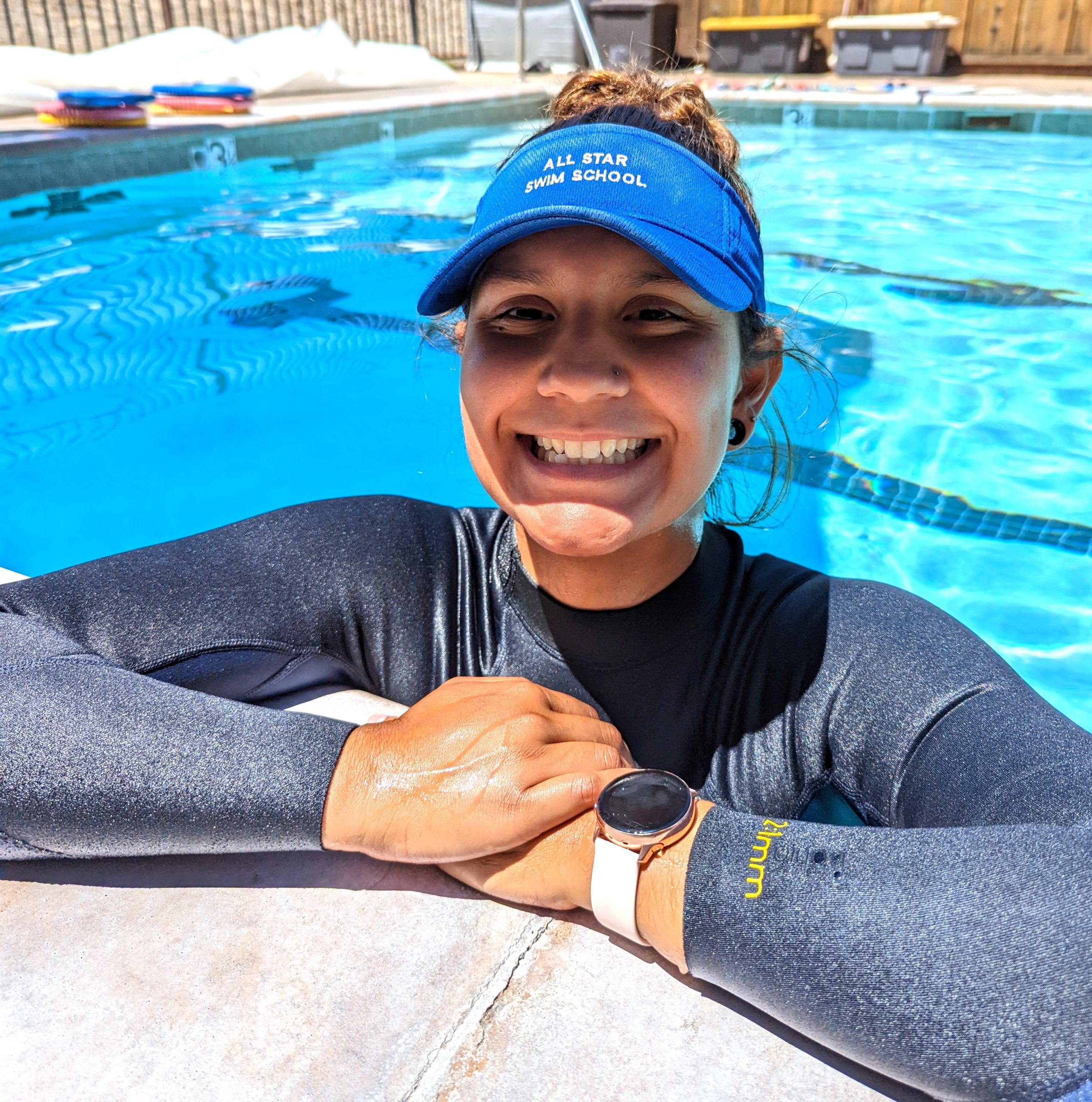 +
Miss. Jacquie (Swim Instructor)
Miss Jacquie joined All-Star in June 2022. She began swimming at 4 years old and fell in love with being in the water. She started swim team at 5 years old and swam for the San Ramon Aquacats. She always loved playing and practicing in her backyard pool!
Miss Jacquie has taught private lessons to kids of all ages. Miss Jacquie has held an Assistant Coach Position and Assistant Head Coach for the Aquacats. Miss Jacquie has been studying at Las Positas and plans to major in Public Health. With her free time, she enjoys drawing on her iPad or playing frisbee with her dog Korra.